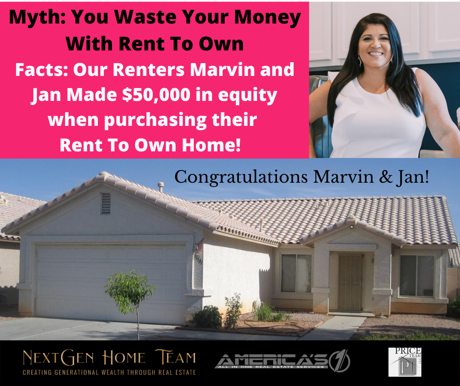 Marvin and Jan came to me in 2019 looking for a rent to own home. We found one with my awesome investor friend Zak with Zak Ventures and a part of their lease agreement was a $2500 Lease Option Fee to lock in the purchase price of $254,000.
Last month Marvin called and said he is ready to buy his home using his VA Benefits! And since I am a licensed loan officer I was able to get him qualified with a low interest rate and after completing the appraisal the home value came in at $305,000!
Marvin now has over $50,000 in equity on his home he has been renting!
When you do a rent to own, it is important to have a purchase price locked in today's market. We didn't know the market was going to sky rocket back in 2019 but we protected our clients interest with providing a signed contact between the owner and the renters for the purchase price.
If you are interested in Rent To Own Options/Seller Financing or Listing or Buying please DM me and let's chat! I love seeing my clients make BIG WINS like this! Even in this crazy market we are in!